Advent series, Arrival of Joy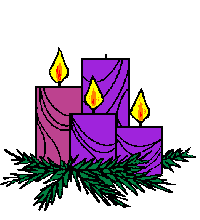 Everlasting Joy
This joy is everlasting for believers because the Son of God has given us everlasting joy with everlasting life. The life we live in the flesh is limited because of sin but the life that we have through the Son of God is everlasting. All we have to do is believe on Him who has set us free.
John 3:36
He that believeth on the Son hath everlasting life: and he that believeth not the Son shall not see life; but the wrath of God abideth on him.
Everlasting Father, we thank you for life that you have given us through Your Son. We praise You because we who believe on Him have everlasting life. We decree and declare blessings that we shall avoid the wrath of God because we abide in Him, so that everlasting Joy will be our reward. This we pray with an anointing in the name of Jesus. Amen.
#EverlastingJoy #John336 #HethatbelievethontheSonhatheverlastinglife #hethatbelievethnottheSonshallnotseelife #butthewrathofGodabidethonhim